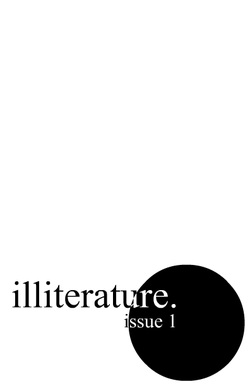 On Monday April 23rd, come out to the Grad Club in Kingston at 7pm to pick up a copy of illiterature. issue 1. and also to hear some incredible poetry. Jason Heroux, Sarah Tsiang, Bruce Kauffman, & Conor Barnes will all be reading. There is also be a presentation of some new visual/concrete poetry by Derek Beaulieu.

If you are outside of Kingston and want a copy, they will be available to order on Monday as well.



This is your new blog post. Click here and start typing, or drag in elements from the top bar.