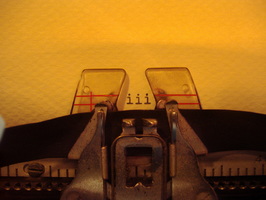 illiterature. issue three.
a journal of minimalist poetry
is now available to order. Check out our chapbooks
page to order. This issue features poetry by:
Nelson Ball, Gary Barwin, derek beaulieu, Judith Copithorne, jwcurry, Amanda Earl, Jesse Patrick Ferguson, David Fujino, Geof Huth, anatol knotek, Nicholas Papaxanthos, Aram Saroyan, Gerry Shikatani, Sandra Stephenson, George Swede & Mark Truscott.
Check out a short review over at Cameron Anstee's blog