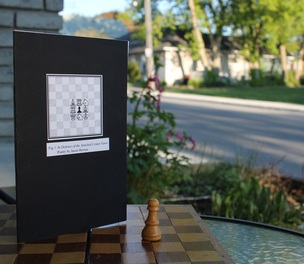 All 100 copies of Jason Heroux's most recent publication have been glued, folded, sewn, game-tested and are now available to order.
These 'pawn-sized' poems are filled with post-war restaurants, cobwebs and hospitals, garbage bags and lemonade stands. Come hop on the bus. With Jason Heroux at the driver's seat, it's bound to be a scenic ride.
Check out our Chapbooks page for more information.