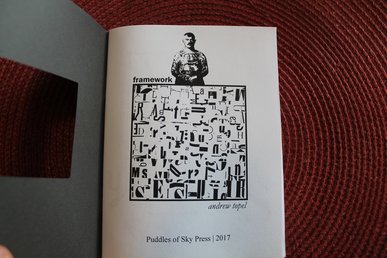 Yeesh, we're not doing very with keeping our website up-to-date. We'll try to do better in the future.
The call for submissions for illiterature. issue seven. a journal of found poetry is now passed. We've had over 70 submissions, and are now in the process of selecting which pieces will be included in the issue. We've been sent some incredible work, so hopefully we can get back to everyone by the middle of May.
In the meantime, we've finished production on andrew topel's new chapbook "framework". Check out our
chapbooks
page to order a copy.
More to come soon. We promise!